Put the 🎨 ART in your 🌈 PARTY!
We love hosting art parties in our studio that spark joy and creativity! Whether your little one is celebrating a birthday with all of his/her friends or the ladies are getting together to celebrate a bachelorette or new baby, or you just need a parents' night out; we invite you to create in our beautiful studio space. We work closely with you to customize the perfect art/paint project for the age group and theme of your party. Contact us with inquiries at hello@essemartstudio.com
Basic Art Party Package:
$400 (up to 8 participating kids) $25 for each additional kid (up to 12 kids total)
Includes: 2 hours of party time (an hour before and after to set up and clean up) for a total of 4 hour rental; engaging art/craft activity upon arrival; Birthday Wish PosterBoard; Paint Project on prepared canvas (11×14 or 12×12 depending on theme). Each canvas is hand drawn and prepared for younger artists to provide a basic guide.
(If kids are under the age of 4, an adult must accompany them. This may affect the maximum # of participating kids. If additional staff is required, there is an additional charge of $30/hr per staff.)
An example 2 hour party breakdown:
1:00 Kids arrive and start to work on a mini project, sign Birthday Wish Board
1:20 Introduction to the studio, quick review of studio ground rules, and light snacks/pizza
1:40 Happy Birthday song + dessert
1:50 Clear up table and lay down art project/ Describe today's project and get started
2:45 Start wrapping up projects to dry and clean up, birthday present time
3:00 Pickup time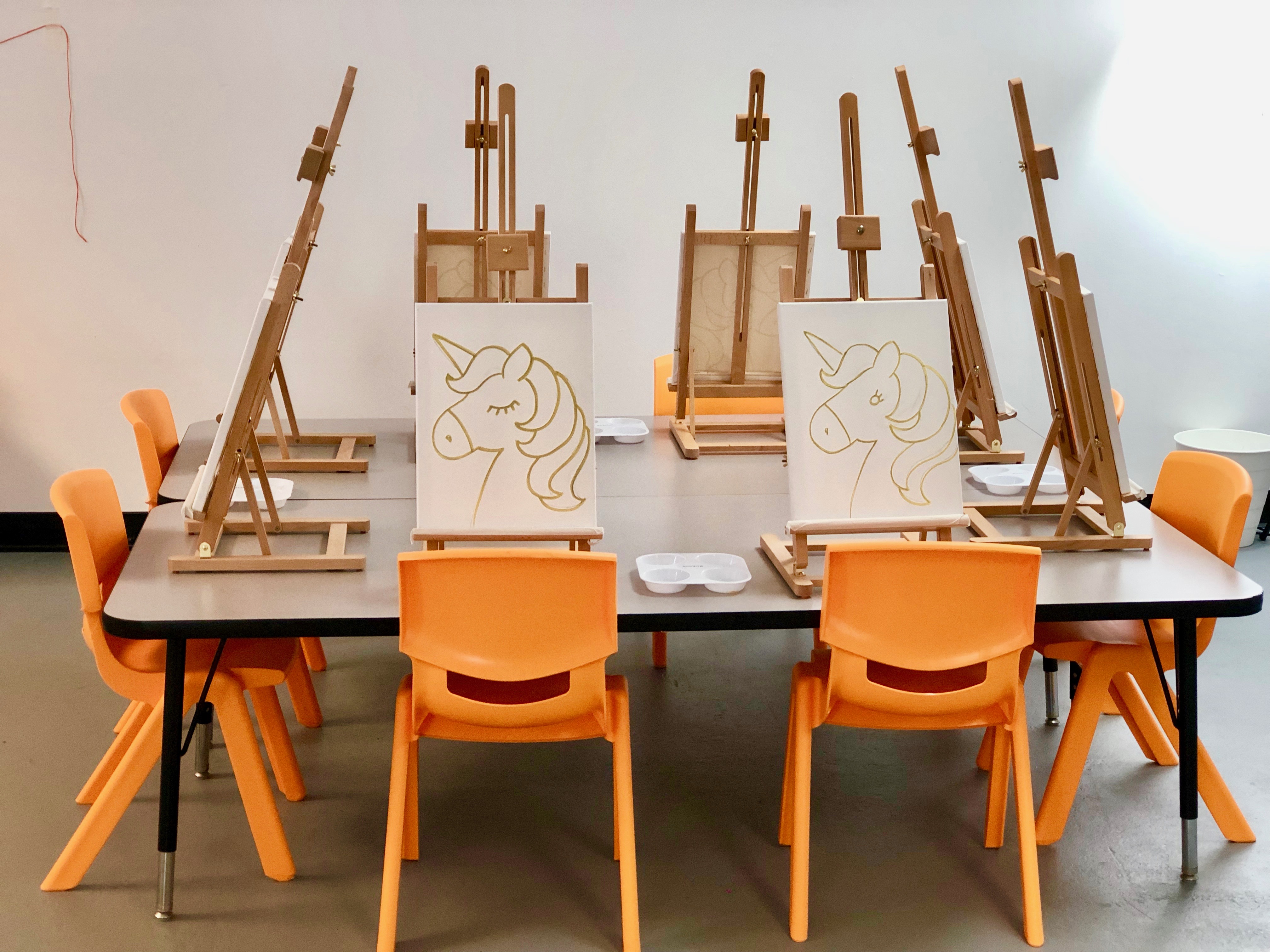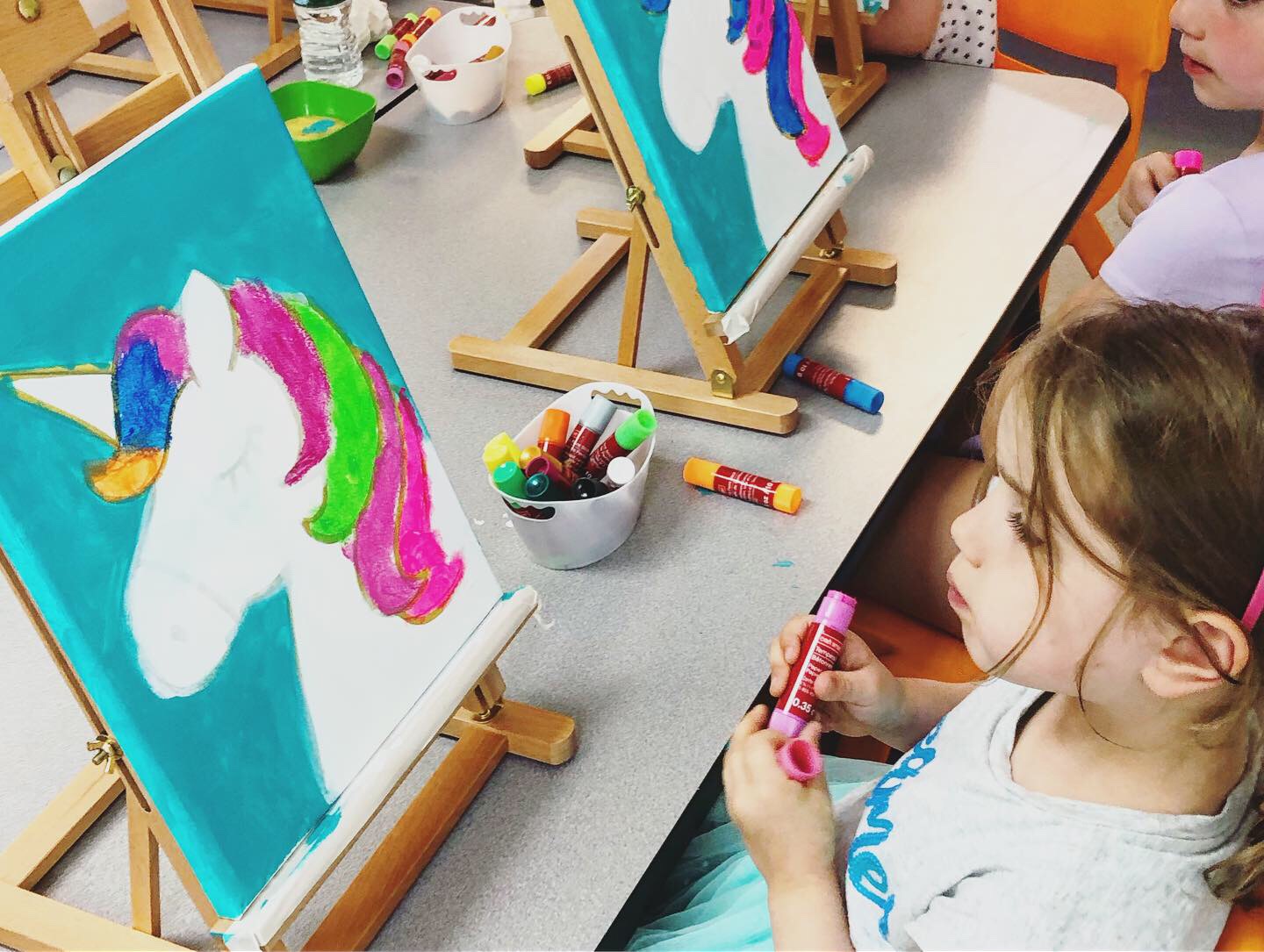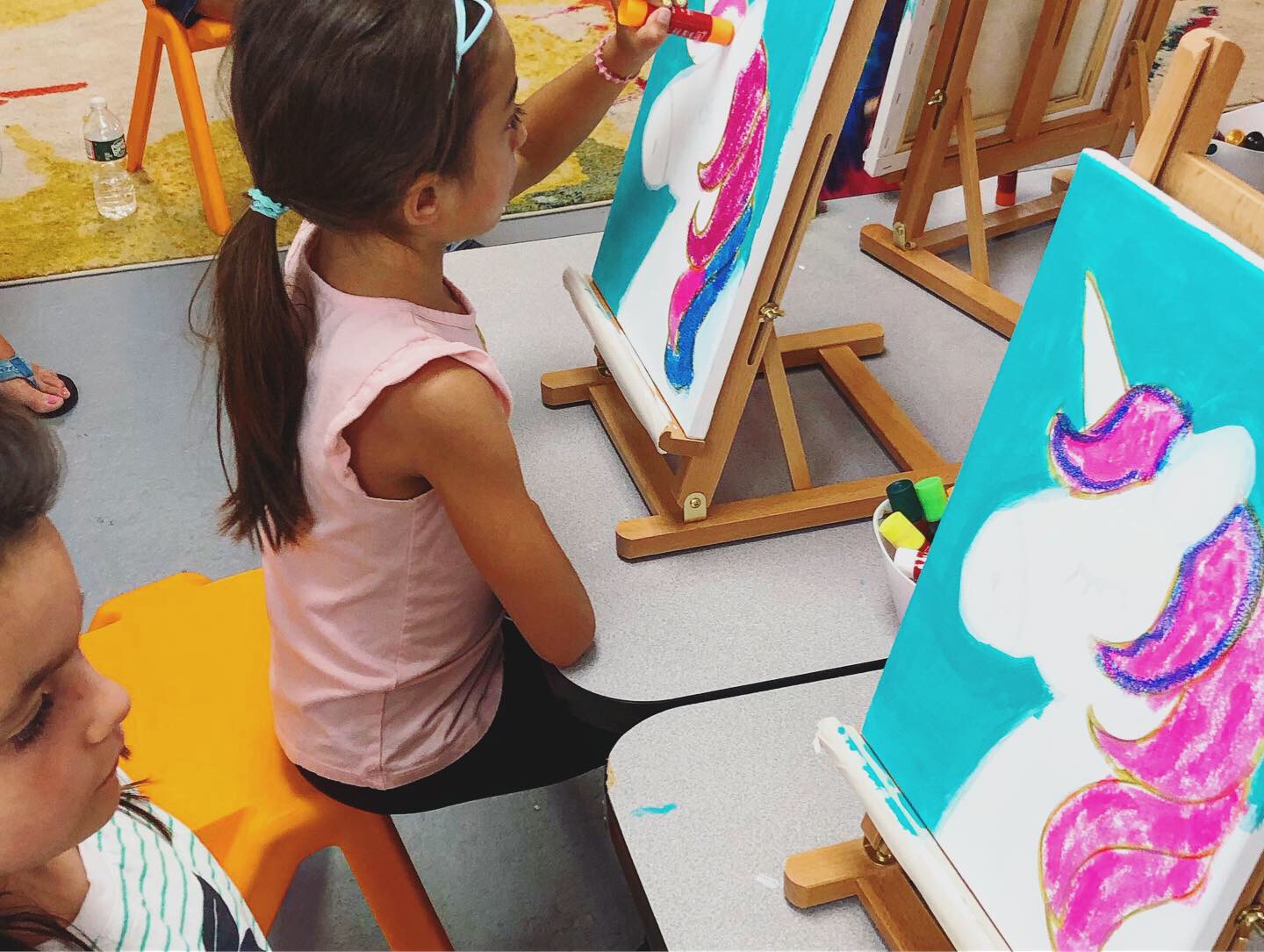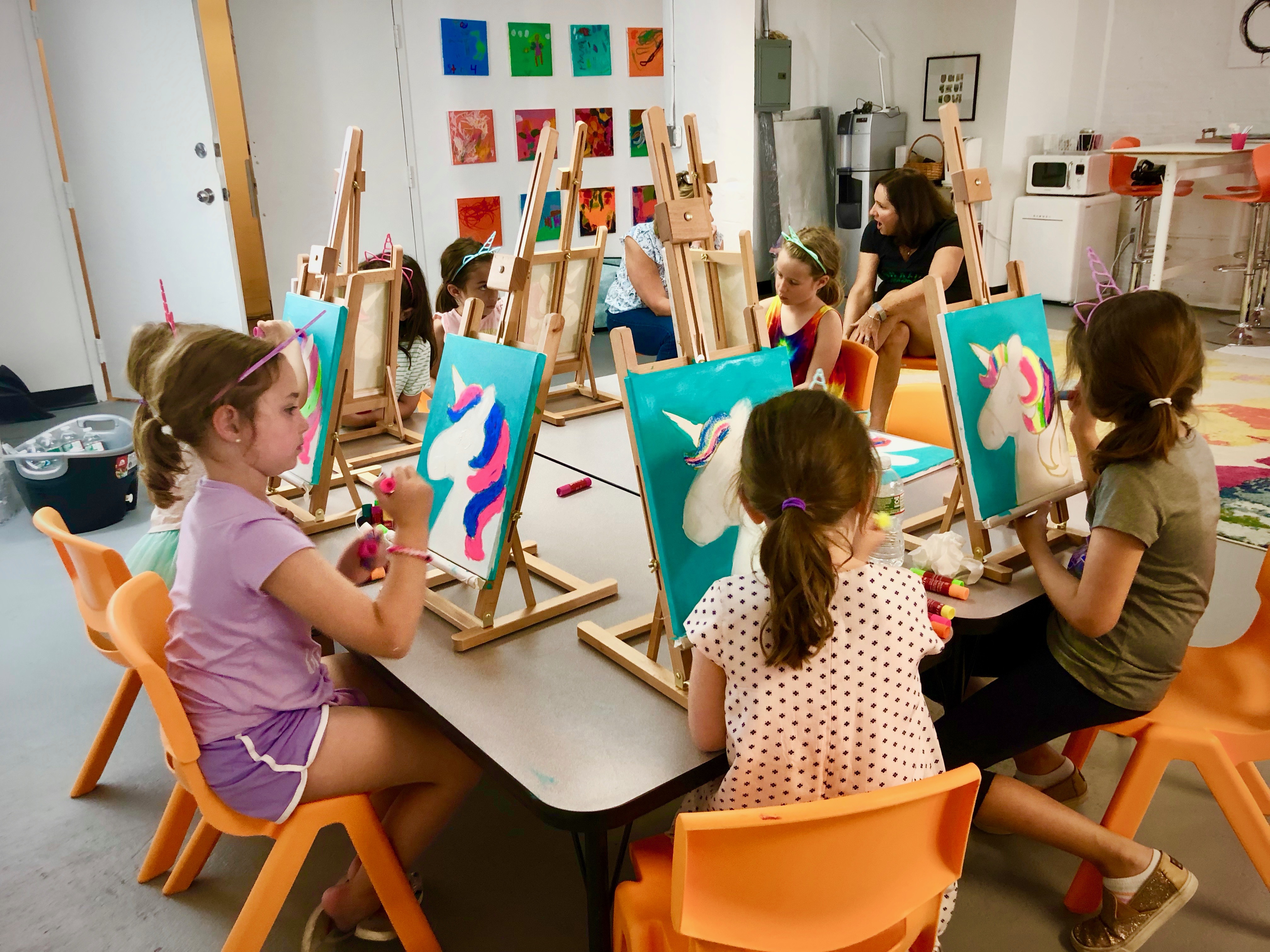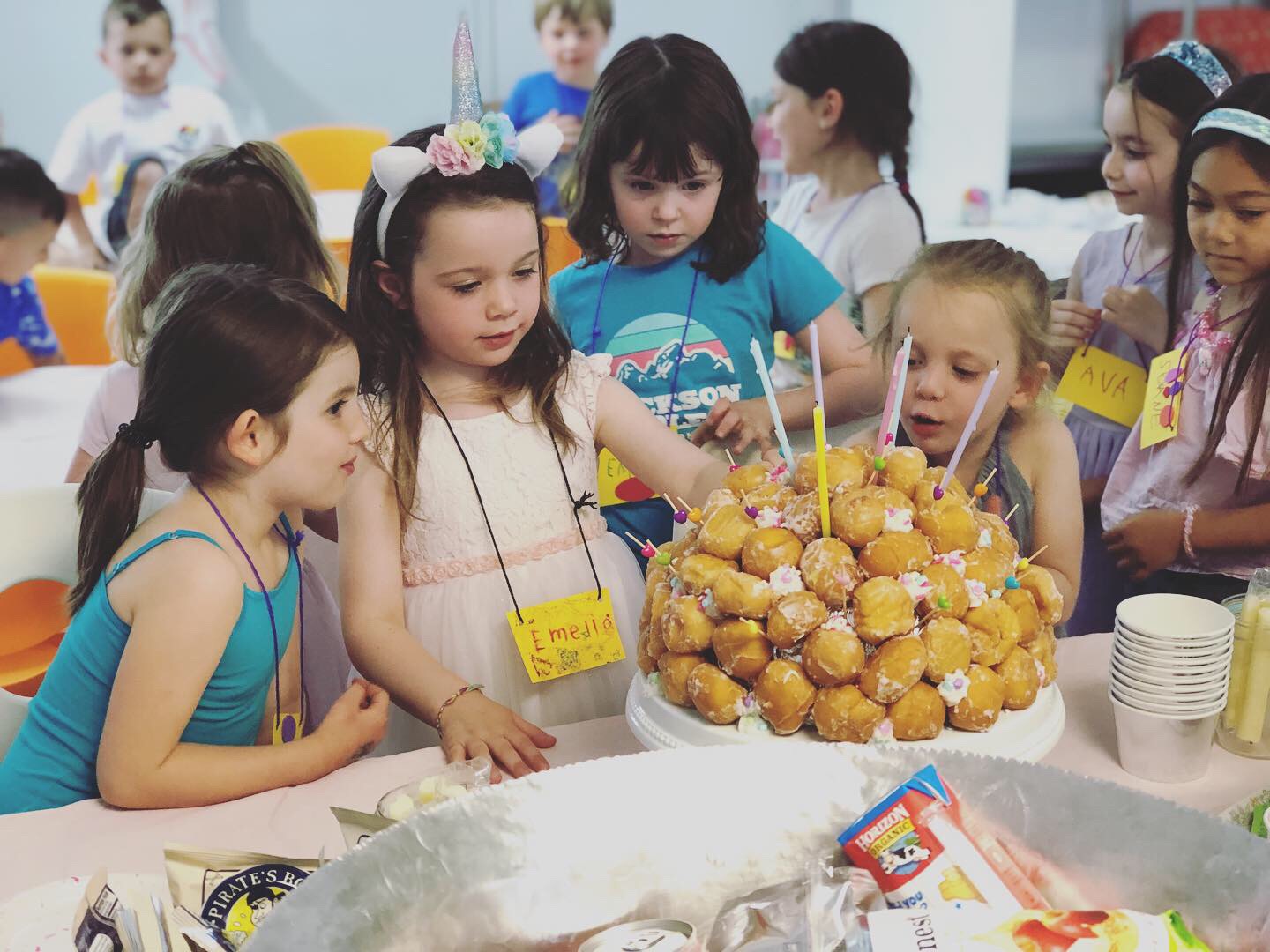 art parties